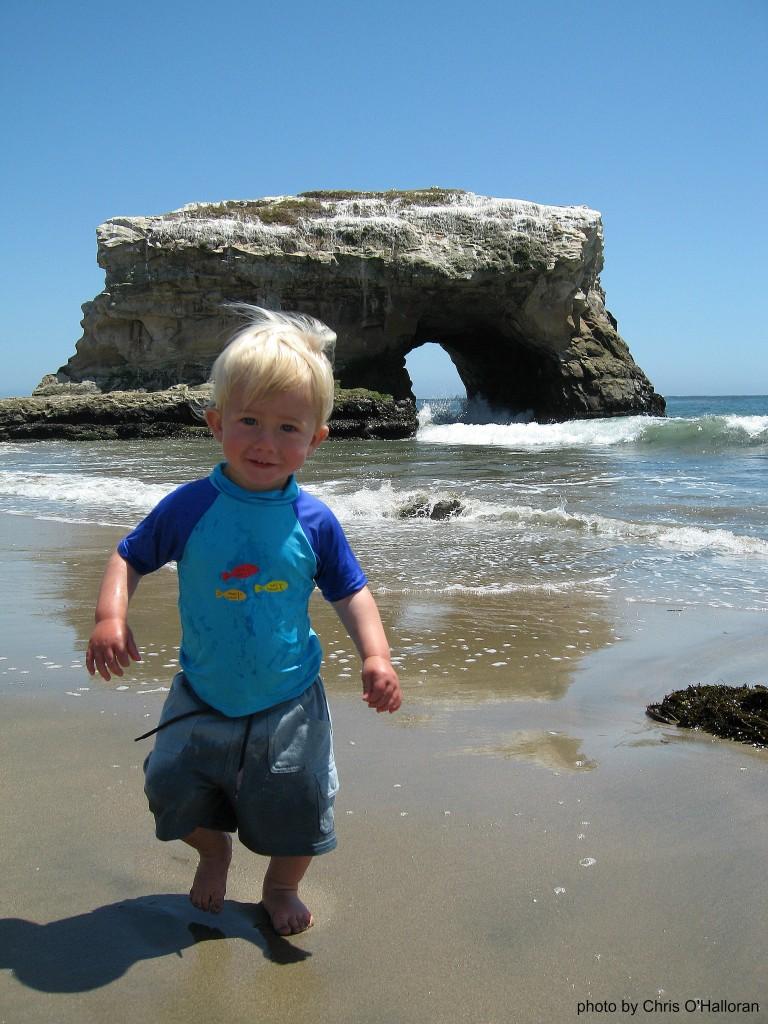 People often are surprised by how much stronger the sun's rays are in summer or when changing latitudes. Often they don't discover this until someone gets a bad sunburn.
Both ocean and sand provide huge surfaces for the sun's rays to reflect on. Together this means that what may be adequate sun protection for a visit to the pool at home, isn't enough for a beach vacation.
What is the UV Index and why is it important to know it?
The sun emits energy over a broad spectrum of wavelengths: visible light that you see, infrared radiation that you feel as heat, and ultraviolet (UV) radiation that you can't see or feel. UV ray strength is determined by many factors, including time of year, latitude, altitude, weather conditions, and the ozone layer.
The UV index, on a scale of 1 – 11, is the international standard of measurement of the strength of the sun's UV rays reaching the Earth's surface. A UV Index reading of 8 to 10 means very high risk of harm from unprotected sun exposure, while a lower number means there is less risk for sun overexposure for the average person. The higher the number the more important it is to take extra precautions to avoid damage to skin and eyes.
Often the UV index is reported in local weather forecast. You can also visit the EPA's Sunwise.
Wear effective and safe sunscreen
Everyone knows about the importance of wearing sunscreen, but how do you know which one? Unfortunately, figuring this out isn't as easy as grabbing the first thing you see on the shelves. There is much ongoing debate about this, with many of the most well known brands being potentially unsafe for humans.
We know that choosing sunscreen has gotten confusing! To help clear a few things up, here are our general guidelines.
1. Use sunscreen with SPF 15 or over. A higher SPF than 15 or 30 doesn't make a sunscreen better.
2. Re-apply as directed and after exiting the water.
3. To choose a sunscreen that is deemed effective, safe, and as healthy as possible to both you and the ocean, visit the EWG (Environmental Working Group) web page with the latest reviews of specific sun products.
4. It is important for both your and the ocean's health that the ingredients be as natural and chemical free as possible. Chemicals in many sunscreens have been determined to cause skin irritation or allergy, hormone disruption and skin damage in humans. Understand that unless your sunscreen is waterproof, it's going to be washing off in the water, leaving behind its ingredients in the ocean. People often end up making their own mini oil slicks!
Wear a floppy hat, sunglasses, and a shirt
As we have become more dependent on sunscreens, the less we seem to take advantage of the safe alternatives to chemical laden sunscreens that hats, shirts, and sunglasses provide. These items are often worn to the beach with the best of intentions, removed, and left in the beach bag.
Additionally sunglasses that are worn on a daily basis at home, may not provide enough protection. The American Academy of Ophthalmology recommends that sunglasses have dark lenses, be polarized, and block at least 99% of ultraviolet rays.
Special note about sun protection for infants and babies
The American Academy of Pediatrics recommends avoiding sun exposure for babies under 6 months old and dressing infants in lightweight long pants, long-sleeved shirts, and brimmed hats.
Avoid the strongest sun from 10 am to 4 pm
Given that these are the hours that many beaches are the most crowded, this is probably the most ignored of all beach safety guidelines. If you're going to be out in the sun during these hours, it makes taking the above sun protection safety tips even more important.
Cloudy days
Remember that even on cloudy days the sun's harmful UV rays can get through to your skin and cause dangerous sunburns.
Drink plenty of water 
Overheating and dehydration are more likely on the sunniest and most active days. Be sure your family stays hydrated by bringing water to the beach with you and sipping regularly.