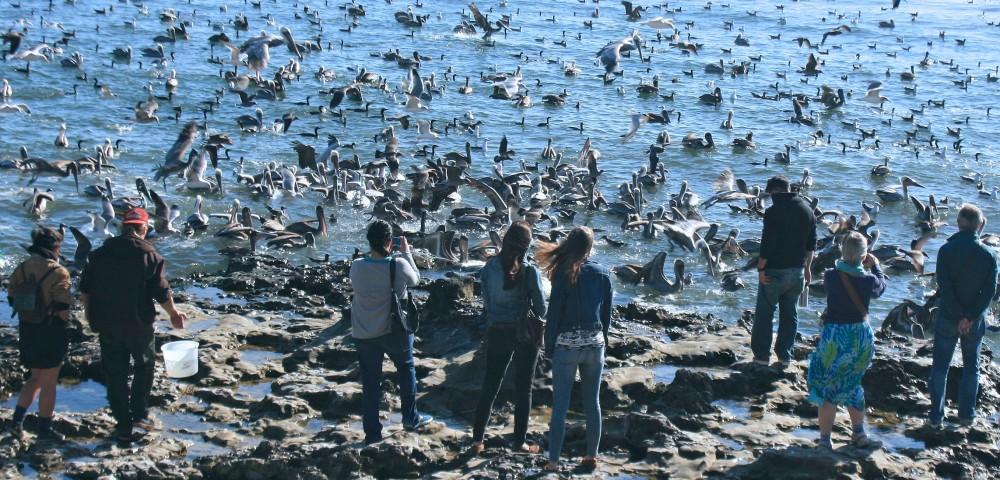 Located in Santa Cruz, California, we conduct pioneering research on the interconnection between oceans and human health. The focus of our research is on the wellbeing of groups of people, like surfers and lifeguards, who spend a lot of time in the ocean.
We investigate the interactions between these groups of people, the beach, and ocean environment. Our aim is to inspire ocean conservation through a better understanding of the profound effects the ocean and humans have on each other.
Meet our team
Chris O'Halloran, PhD, MSc, MPH, MSW, LCSW
Chief Executive Officer & Founder
cohallo@healthyoceanshealthypeople.org
Chris' research focuses on oceans and human health connections (i.e. surfer health study, lifeguard health study, harmful algal blooms, and ocean & human health and wellness). Her interdisciplinary research interests intertwine the fields of epidemiology, oceanography, sociology, and psychology. Her research is unique in that it investigates human health in association with the ocean environment.  She spent two years as a Peace Corps volunteer in Guatemala working on public health and conservation projects.  She earned a PhD in epidemiology with a focus on ocean and human health at the School of Public Health, University of California, Berkeley.
Michelle Lesar, PhD, MPH
Chief Financial Officer
mlesar@alumni.stanford.edu
Michelle was born and raised in a small coastal town in California where she developed a passion for the ocean environment.  She earned a BA with honors in human biology from Stanford University and received both an MPH in epidemiology and biostatistics and a PhD in epidemiology from the University of California, Berkeley.  After leaving her hometown for college, Michelle remained involved in her childhood community via her research in the health field and volunteer work in education.  In 2003, she returned to the same small beach town in which she was raised.  She and her family cherish living near and playing in the ocean.
Mary Silver, PhD
Research Scientist     msilver@ucsc.edu
Mary's research interests include oceans and human health, toxic phytoplankton and food webs, pelagic detrital communities, particle dynamics and plankton ecology. Mary has won numerous awards including the Mary Sears Woman Pioneer in Oceanography Award and the Ricketts Memorial Award.  Mary is a Professor Emerita at University of California, Santa Cruz, Oceans Science Department.  She earned a PhD in oceanography from Scripps Institution of Oceanography, University of California, San Diego.